Our History
The People's Home and Foreign Mission Church (The Mission), was founded in 1977 by Myrtis Bennett, the mother of eleven children, as well as numerous adopted and foster children. Mother Bennett was instructed by God to move from California to Texas. God quickened Mother Bennett's spirit to become the founder of The Mission, which began with a small congregation. Mother Bennett prayed diligently for hours for land and a place to worship and, most importantly, to save souls. Her heart's desire was to bring people to Christ both far and near, locally and globally. She also prayed that God would send a Pastor after His own heart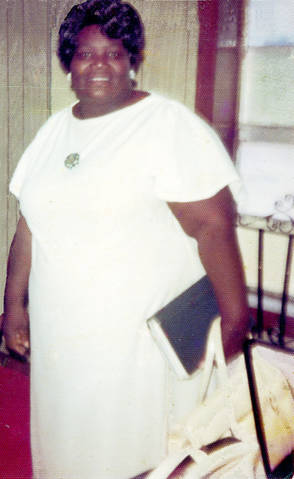 While waiting for the appointed Pastor, Mother Bennett and her children continued to work in the church. She delivered the Word of God with the assistance of her husband and her daughter, Missionary Cynthia Jones. Two additional daughters also filled church offices: Missionary Gabriel Crain, taught Sunday School and Sister May Turner played the organ. Mother Bennett was also a worker of the vineyard for Christ. She and Missionary Jones would travel throughout Houston in such places as Downtown, beneath highways, in shelters and in nursing homes, constantly praying, cooking for and feeding people in need, all the while delivering the Word of God to lost souls. Her ministry touched lives all over the globe and her vision was soon manifested.
In 1978, God birthed a leader after His own heart. Ronnie Turner. Ronnie was the ninth of Mother Bennett's eleven children, who became Pastor of The People's Home and Foreign Mission Church. With the help of the Lord, The Mission began to grow. After years of acting as the church's groundskeeper, carpenter, drummer, deacon, and pastor, God saw Pastor Turner's faithfulness and sent him help in the form of other men after God's own heart, which helped to sustain The Mission and act as armor-bearers. God also began to add even more members to assist Pastor Turner in the ministry.
Pastor Turner labors continuously before the Lord, toiling in prayer in order to receive the Word to be given to God's people. People are being saved, delivered from addictions, healed from diseases, and released from the powers of Satan through the Word of God being taught at The People's Home and Foreign Mission Church.
In 1985, Mother Myrtis Bennett went home to glory; however, over the years Pastor Ronnie Turner never changed the vision of the church. He enhanced what the name reflects, saving souls at home, in the immediate community, and abroad, wherever God leads the ministry - The People's Home and Foreign Mission.